Writer. Author. Motivator. Storyteller. Social Worker. Life Skills Coach. Mother. Wife. Partner. Sister. Friend. Visionary. Social Justice Warrior.
Eskay:
"S. K."
Kumba:
Creativity, Sacrifice, Abundance in fortune, health and spirituality, Second daughter. I am all of those things.
Kabba:
Homage to my West African roots.
I create stories in my head that I need to share with the world. I create love stories with interesting characters and situations that anyone can relate to.
I delve in the complexities of personalities in relationships that just happen to be of either the same sex or same gender.
I weave sex and love and passion together as one, because the combination of all three is what we as humans crave, and it satisfies us.
I love the complexity of human nature and my characters reflect the notion that no one is all good or all bad, but we are all just trying to survive with the hand we are dealt. I believe in happily ever after, monogamy, polyamory, self love, self discovery and internal happiness with your partner(s) or on your own. I have been writing short stories since I was a child, but as I grew up, started my career, married and had children, I lost the part of me that made me feel alive. A few years ago I decided to try again, putting pen to paper on a fanfic involving a dragon tamer who falls in love with his best friend, a bisexual forest ranger named Chris Jennings. So many other spin off stories came from that one story arc. And here we are...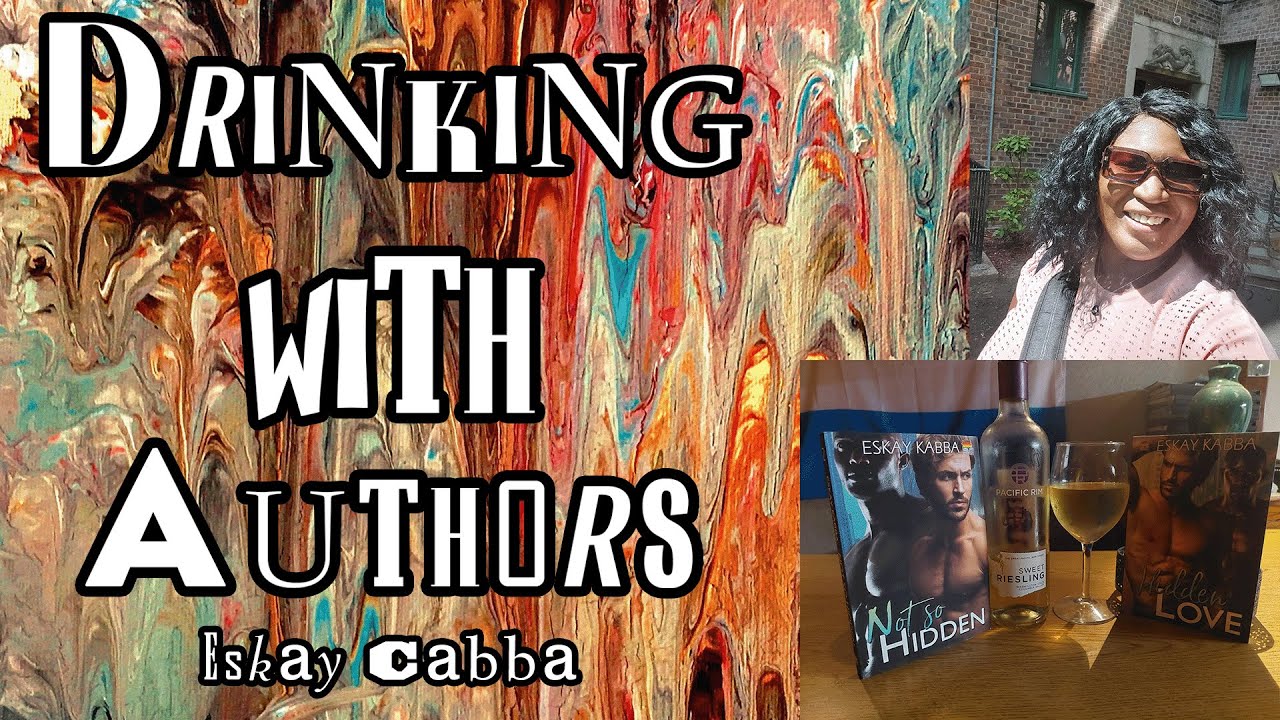 Watch my interview with Valerie and Erika and we discuss my stories in depth, have multiple sidebars, and drink ourselves silly!
Free Stories on public websites:
The Ranger and the Dragon Tamer / 2019
Jet Lagged / 2020
Bittersweet Irish Cream / 2020
Suprise Date / 2021
Bittersweet Homecoming / 2021 Literotica's
Summer Lovin 2022 Contest Winner: Catch and Don't Release / 2022
Join me and your favorite romance and erotic authors at the 2023 Annual Conference!
Workshops

Demonstrations

Panels

Lectures

Book Signings All things Eroticism, Kink and BDSM related!

From the Creators: "Our goal is to bring together the lovers of all things smutty in a safe and loving environment to learn from each other and share what we know."
"I'm saying I've been to the mountain top. Head over heels, do anything for that person kind of love. I've had my one true love. I'm okay holding onto that for the rest of my life."
Jerod Perchinsky loved Randall Blake with everything in him for almost ten years. So when Randall died of cancer, Jerry had nothing left to give to another. He closed his heart to love for good. Now Jerry spends his days working at the same hospital his husband spent his final days in, his nights taking care of his 11-year-old son and 8-year-old daughter, and one evening a week facilitating a grief group and supporting others.
Marshall Harrison lost his husband to cancer two years ago, and he was okay. Until he wasn't. A series of circumstances led him to moving into his sister's home with his 11-year-old son and 6-year-old daughter, starting over, without his one true love. But Winnie Harrison had one caveat: that her younger brother acknowledged his grief and begin to heal.
Marshall began attending BASE: Bereavement And Support Ensemble, and met Jerry, one of the facilitators. He and Jerry found solace in their friendship, similarities, and ease around each other; And their children quickly formed lasting bonds with each other. Without realizing it, Marshall's heart began to let Jerry in, and Jerry's vow to never love again is put to the test.
Can Marshall truly love again? Will Jerry open up his heart once more? Will they be able to see past the fog of their grief to grasp one last opportunity for love?
AVAILABLE NOW!
Meet Corporal Connor McIntyre
Connor and Jamel get closer
Jamel and Connor celebrate 10 years
Jacob and Alex fall in love
Jo Martin meets Micah Angelo
Jack and Ethan: Frenemies to Lovers
Love Hidden: Jamel's Story
Have a question or comment?
Submit your email address to be included in Eskay Kabba's monthly newsletter!